Eurekafied
Regular price
Sale price
$23.49 USD
Unit price
per
Sale
Sold out
This mesmerizing sculpture of a skull has an air of sophistication that makes it a remarkable piece, for decoration. Its small size ensures portability and display making it the perfect companion for your travels.
These artistic skull statues effortlessly become captivating points in any gathering or on your desk seamlessly fitting into your living space. They make gifts for those who appreciate homeware and decorative art adding a touch of whimsy to elevate their home decor.
With its modern design this sculpture demands attention. Inspires deep contemplation about the essence of life. Whether placed on your desk or adorning a shelf it adds an allure to any setting. If you have an eye for decor and contemporary aesthetics this exceptional skull sculpture is an addition to your collection.
Beyond its appeal this sculpture is incredibly durable. Crafted from high quality resin it maintains its shape and color without fading or warping with prolonged use.
Perfect for enhancing your desk with a skeleton statue that brings an element of surprise and intrigue. It's also a choice for occasions such, as Christmas, birthdays, New Year celebrations Halloween festivities, private collections or simply to enhance the decor of any space.
Product information:

Material: Resin
Category: Resin Crafts
Color: Skeleton Doll Decoration A, Skeleton Doll Decoration B, Skeleton Doll Decoration C, Skeleton Doll Decoration D
Style: American
Size: 15 * 6 * 6cm

Packing list:
Doll decorations*1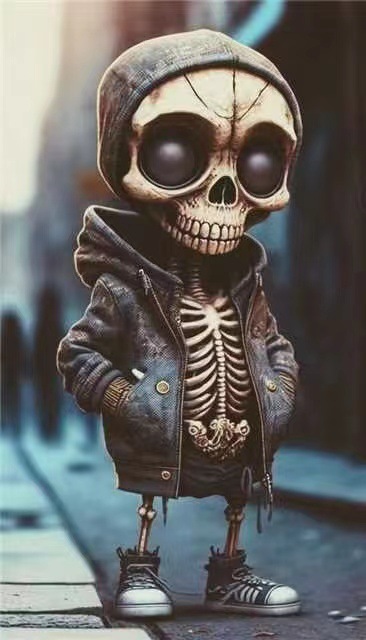 Share
View full details